BLACK AND WHITE CITY
This is a blog me and my niggy Rob are working on, still in its rough stage but its going to get better once i'm on vacation and the Ladies man pulls out the bermuda shorts, leather sandals, peroxide and vaseline on the broads. First installment is a tale from Cape Town by Rob.
He's a plumpy Irish guy from the endz who feels entitled to be called black just because his best rhyme say's " i control the mic like a KFC drumstick".
Untill recentley Rob had never hooked up with a white girl before....he is a very serious guy when it comes to busting nuts and gentrification.
Its stories from Cape Town and Johannesburg...the citadels of contrasts.
And i know what some of you lil general knowledge loving twits are going to say i'm biting from the show Rob and Big Black...the one with Rob Dyrdek and his obese pig black body guard shaving his ass and what not....Me and my niggy Rob are the originals, and the difference between us the MTV cocksuckers is that the white man is riding on my coat tails!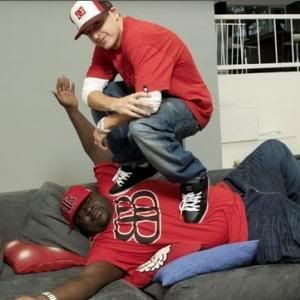 NOT ME NIGGA! I'M NOT THE ONE GEECHIE.