Some old pics that i was too busy to put up earlier...Johannesburg is too boring right now, but the summer girls are looking good. big up to you!!
Coloured girls having a dance...those are some Russian Ballet moves baby..the girl in the hoodie started to scrump later on in the night, things got kinda weird...nothing better than seeing heavy set girls having a good time though.
Kold produk retards...i dont understand why Levis give a fuck about these dudes, i dont understand why anyone does actually. The rapper has the same swagger as Will Smith, the DJ is a fat jewish guy who makes alot of noise when he scratches, and to top it off, you got two modern dancing fags in corporate hoodies(looks like you get them for free at a office party) while wearing batty boys masks that resemble phallic breating appendiges.
Spoek and F-EEZy
Los Angeles rapes young South Africans.(The dark skinned guy is Flavour flav's illegitimate south african son)
Bokeem Woodbine and Lil Flavour Flav have a smoke with Dubplate Daniel.
Snack time goodnite.
Hip-Hop Domestic violence, here's the Hymphatic Thabs being beaten up by his girl friend. nice little melee..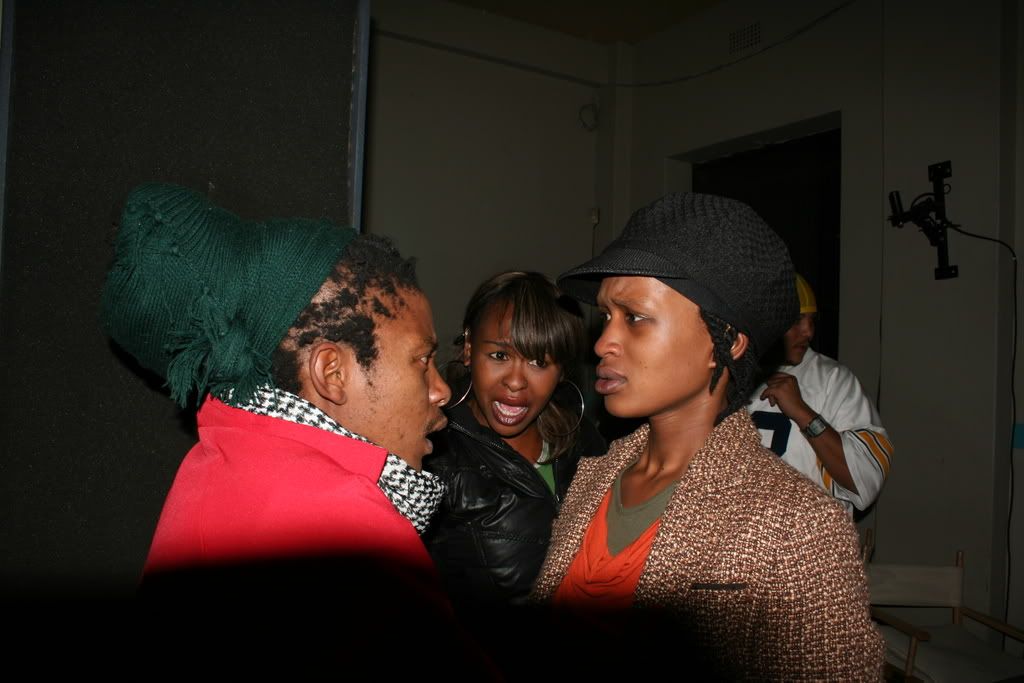 Untill next time, have a good summer and go fuck yourself...check out my banging evil summer anthem here, www.myspace.com/spacevein
Big Space